Rooms
Enclosures
Glass Rooms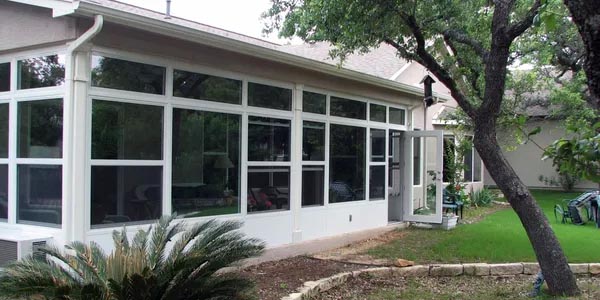 Looking to upgrade your existing patio, porch or deck? Looking to add a greenroom, garden room or sun room to your home? A patio room addition or home extension is a great and affordable choice.
Screen Rooms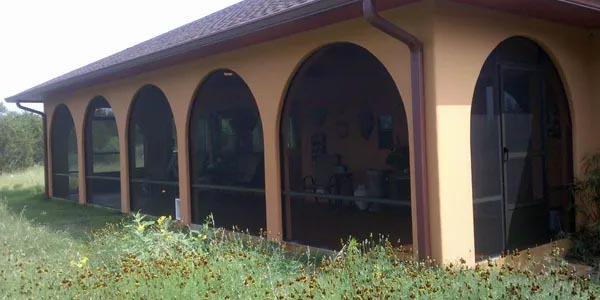 Nothing provides more value and comfort to your home investment than enhancing your backyard with one of our custom, low maintenance and easy to afford screen rooms (also known as a sun room) that fits your specific lifestyle and budget.
Glass Rooms
Our glass rooms enclosure, or sun room, are a far superior option to patio covers (awnings, overhangs, lattice) with their limited seasonal use. You'll use your enclosed glass patio room all year long regardless of the weather outside. Patio room building is increasingly popular. A patio sun room is now one of the top home improvements in Texas today!
With a glass patio enclosure, you are able to enjoy panoramic views all year and the many health benefits associated with light therapy, especially during low-light seasons. Sun Room additions add space and natural light, bringing the outdoors indoors.
Your glass patio sun room addition may be built on multiple foundation choices, such as an existing deck, concrete patio, or knee walls and can have some exciting features like sliding windows and doors, insulated glass, screens and night locks, thermally broken framework. How ever you envision it to be, Lone Star Patio can build it for you.
Enjoy the beauty, serenity, and energy of nature, all year–round, in a sun room addition from Lone Star Patio. Reap the benefits of an outdoor living area 365 days a year, without inclement weather, pests, or other intrusions.
Our insulated glass enclosures help keep you comfortable, even on the hottest Texas summer day or chilliest winter night. It's the extraordinary alternative to an ordinary room addition! You can also consider our Screen Rooms as an option!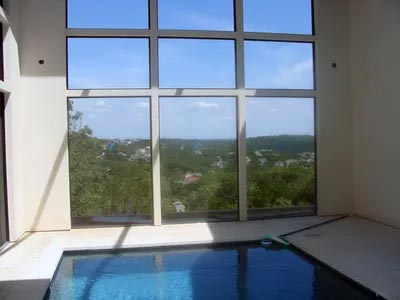 Screen Room
There are many ways to add a beautiful patio enclosure, screen room or a sun room to your home. In doing so you would be creating an outdoor space that could be used all year round for relaxing or entertaining.
Take a concrete patio or a wood deck, cover it with a wood or aluminum roof, close it in with screen walls and you have a Screen Room! A great place for entertaining, for a family get-together, or just to sit, drink your coffee and watch the sun come up or set in complete privacy. The fresh air comes in and the bugs and leaves stay out.
For almost 2 decades, Lone Star Patio has been improving homes and backyards, as well as lifestyles with patios, decks, screen rooms, sun rooms, patio covers and glass rooms built professionally and seamlessly into the home throughout Austin and Central Texas with no money down!
There is no need to worry about the entry of insects and debris. Since we carefully choose well designed screen walls for building our screen rooms and sun rooms in Austin, you are sure to get full value for your money as well as a lifetime of enjoyment.
Our experienced, polite and professional installers ensure that they build the customized screen rooms perfectly into your deck or patio the very first time instead of redoing it again and again.
Want to build a new patio or deck first? Or perhaps enlarge a pre-existing one? Lone Star Patio of Austin can do that to!